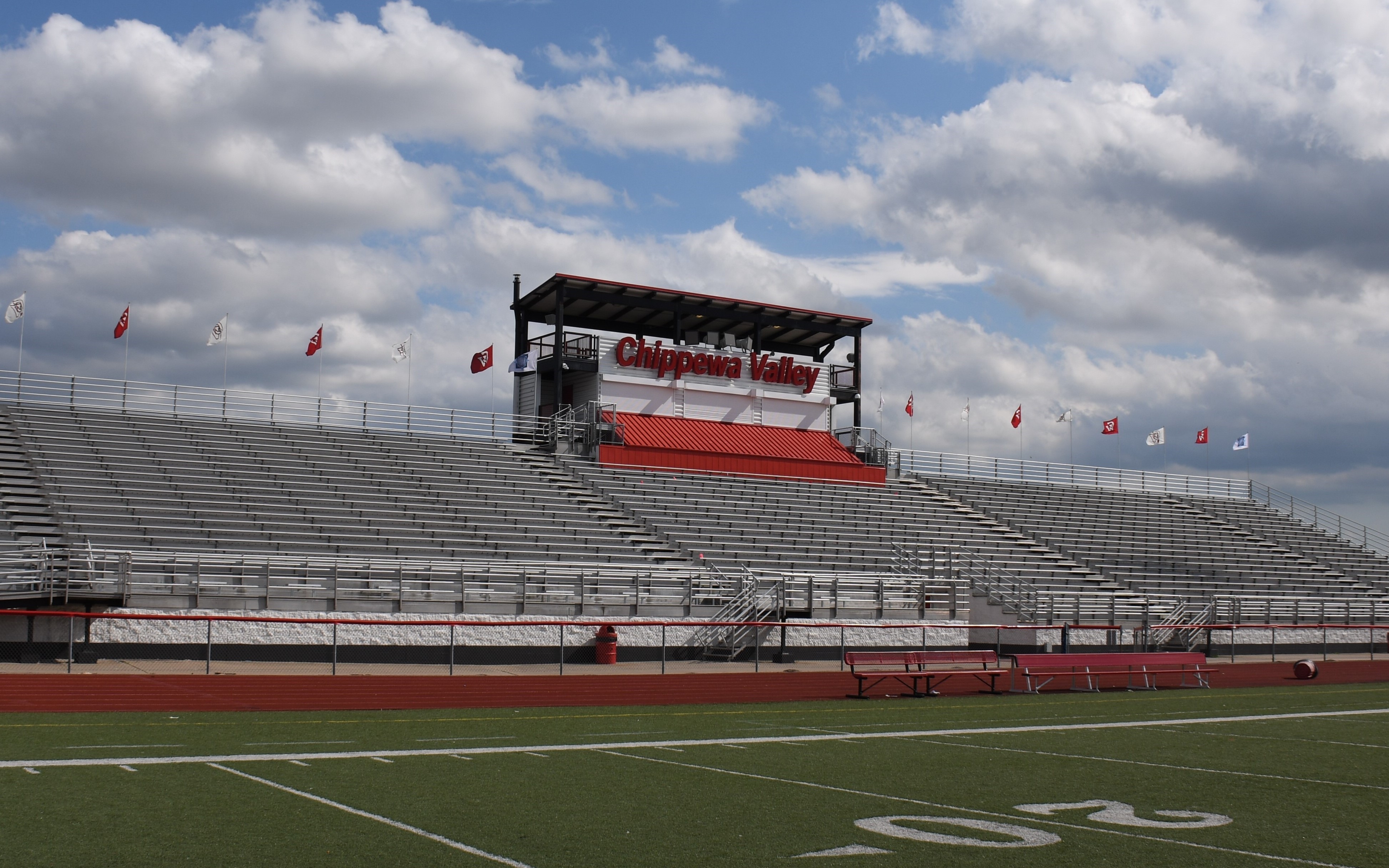 It's Great to be a BIG RED!
ATHLETIC MISSION STATEMENT: To provide a comprehensive and balanced interscholastic program for all students that emphasizes learning the necessary lifelong skills to work effectively as team members, to solve problems, and to be productive and contributing members of society.
3-Step Registration Process for Student-Athletes

Needed on the First Day of Practice

Participation Card (cannot participate, practice, or compete without card)

Must Have Current Physical on file in Athletic Office, Be Academically Eligible, & Have No Fines/Fees on Student Account

Due Two Weeks After the First Day of Practice

Participation Fee Payment (each season)
FamilyID Registration (each season)
Due Dates: Two Week after sports start.
FALL SPORTS Start August 7th (Participation Cards may be picked up beginning August 1st )
Football All Levels: 8:00AM, High School Stadium
Freshmen Volleyball: 9:00AM, High School Aux Gym
Varsity & JV Volleyball: 9:00AM, High School Main Gym
Sideline Cheer:
Girls Cross Country: 8:00AM, High School Track
Boys Cross Country: 9:00AM, High School Track (Greenfield Entrance)
Boys Varsity Soccer: 8:30AM, High School Stadium
Boys JV Soccer: 6:00PM, High School Stadium
Girls Swim & Dive: 7:30AM, High School Pool
Girls Golf: 8:00AM, Cheer Creek Golf Course
Dance:
Boys Tennis: 9:00AM, High School Tennis Courts
WINTER SPORTS
Competitive Cheer:
Wrestling:
Boys Basketball:
Girls Basketball:
Girls & Boys Bowling:
Boys Swim & Dive:
Ice Hockey:
________________________________________________________________________
Spring Sports ALL Spring Sports start on Monday, March 13
Baseball:

Freshmen 4:30-6:30 NGC Gym
JV 6:30-8:30 Main Gym
Varsity 6:30-8:30 Main Gym

Boys Golf: 2:30-3:30 Coach Smith's classroom 226
Boys Lacrosse: All levels, 3:30-5:30 NGC Football Field
Girls Lacrosse: All levels, 2:30-4:30 Aux Gym
Girls Soccer: All levels, 2:30-4:30 Stadium
Softball:

Freshmen 2:30-4:30 NGC Gym
JV 4:30-6:30 Main Gym
Varsity 4:30-6:30 Main Gym

Girls Tennis: All levels, 2:30-4:30 Tennis Courts
Track & Field: 2:30-4:30 Main Gym
IMPORTANT UPCOMING DATES:

Homecoming: October 1, 2022
Winter Preseason Downtime:
Spring Preseason Downtime: March 6-March 12
Prom:
College Signing Day:
Beginning of

MHSAA

Summer:
Senior Awards Night:
Summer Dead Period: July 2-July 9
Fall Preseason Downtime:
End of

MHSAA

Summer:
SPECTATOR EXPECTATIONS AT ATHLETIC EVENTS:
Cheer positively for your own team - follow the lead of the cheerleaders
Our Athletic Community is EXPECTED to be RESPECTFUL and RESPONSIBLE!
No taunting, disruptive behavior or distractive cheers
Accept official's decisions