SCHOOL CALENDAR AND INFORMATION
Calendar

Previous

December

2023

Next

S
M
T
W
T
F
S
1

Dec 1

End of First Trimester - Elementary

Calendar:

District Calendar

2
3
4
5
6
7

Dec 7

7:00 PM to 8:00 PM

7th and 8th Grade Choir Concert

Calendar:

Algonquin Calendar

8
9
10
11
12
13

Dec 13

7:00 PM to 8:00 PM

Calendar:

Algonquin Calendar

14
15
16
17
18
19
20
21
22

Dec 22

All students attend AM only - Holiday break begins at end of day

Calendar:

Algonquin Calendar

23
24
25
26
27
28
29
30
31
CONTACT US
Office Hours - 7:00 a.m. - 3:30 p.m.
Algonquin Middle School
19150 Briarwood Ln
Clinton Township, MI 48036
Phone: 586-723-3500
Attendance: 586-723-3599
Fax: 586-723-3501
NEW HOURS 2023-2024 SCHOOL YEAR
School Hours
Full Day - 8:05 am - 2:49 pm
Half Day - 8:05 am - 11:00 am
Early Release Days - Please refer to the Full Year Calendar in the spotlights
Joseph Connolly - Principal
Jeff Nelson - Assistant Principal
Christianne Abbott - Counselor (A-K)
Amanda Kuechle - Counselor (L-Z)
Sarah Heabeart - Secretary
SPOTLIGHTS
MACOMB COUNTY CRISIS CENTER
If you are in crisis or overwhelmed by any situation, call 586-307-9100 at anytime, to talk to a trained crisis counselor. Confidential, private, and you don't need to give your name.

Did You Know...
That your student has a Library Card to use at the Clinton Macomb Public Library? There are many resources available including homework help, databases for research, use of the public computers and more - just go to their website www.cmpl.org! To login, a student may use their student ID and the last 4 digits of the phone number registered with the school - if they already had a library card, this may not work. Contact the library at 586-226-5020 with any questions.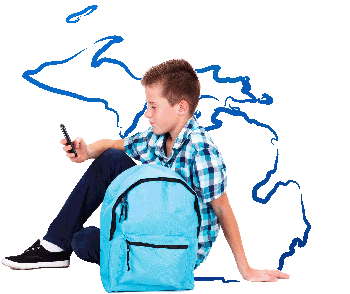 MI Child Protection Registry
Please consider visiting the following website www.ProtectMIChild.com to enroll your family in the Secretary of State MI Child Protection Registry. This registry is dedicated to stopping minors, parents and other caregivers from receiving any solicitations from gambling, cigarette, alcohol, illegal drugs and pornography companies via email and text messaging.
QUICK LINKS FOR PARENTS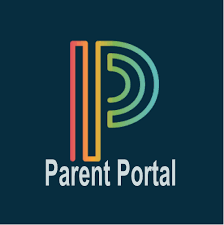 Click on logo above for the Parent/Student Portal Link in PowerSchool.

Click on logo above for the parent link to PaySchools Central - all school fees are paid online using this system district-wide. More information

Help keep Michigan Schools Safe!!!
Report safety or health concerns to Okay 2 Say - http://www.mi.gov/ok2say